Millwright Industrial Services: Supporting Spatola Wrestling for a Stronger Community
In today's world, businesses need to go beyond their core operations and actively contribute to the communities they serve. Millwright Industrial Services, a leading name in industrial solutions, is a shining example of corporate social responsibility. In their endeavor to make a positive impact, Millwright Industrial Services is proud to sponsor Spatola Wrestling, an initiative led by Nick Spatola. This partnership not only reflects their commitment to the community but also recognizes the tremendous influence that Nick Spatola has on young individuals and the broader society.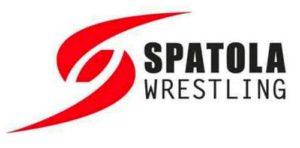 Millwright Industrial Services' collaboration with Spatola Wrestling is a testament to their belief in the power of sports to shape character and foster personal growth. Through their sponsorship, they aim to support the development of youth wrestlers and provide opportunities for them to excel in the sport. Nick Spatola, a renowned figure in the wrestling community, has been instrumental in nurturing the talent and potential of young athletes.
Nick Spatola's dedication and passion for wrestling have touched the lives of many aspiring athletes. He goes beyond teaching wrestling techniques as a coach and mentor, emphasizing discipline, sportsmanship, and resilience. Nick inspires young wrestlers to push their limits and strive for greatness on and off the mat with his infectious enthusiasm and unwavering commitment.
By sponsoring Spatola Wrestling, Millwright Industrial Services recognizes Nick Spatola's invaluable role in shaping the youth and the community. They admire his ability to instill essential values in his athletes, such as determination, teamwork, and perseverance. Through his coaching, Nick has fostered a sense of camaraderie among the wrestlers, building a supportive community beyond the sport itself.